Replacement Ceramic Electrodes (Ceramic Treater Bars)
Ceramic electrodes are vital parts used in corona treaters around the globe. QC provides electrodes for any make and model corona treater.  We offer a 3 day delivery on all ceramic electrodes (no matter the size or shape).  As the world's largest electrode supplier, QC will provide an exact retrofit or an optimized retrofit replacement for your existing corona treater bars, depending on the issues you are experiencing with your current corona treatment electrodes.
QC manufactures hundreds of different corona treater rod configurations for corona treaters around the world. We provide guaranteed performance on our ceramic electrodes.  Many ceramic electrodes in the industry today are not designed for maximum performance; QC can supply your corona treatment system with new electrodes for maximum power output and longevity.  We won't give away our secret, but there's a reason why QC treaters require little to no maintenance.
Capabilities:
ANY SHAPE: Rectangular, Round, Square.  All shapes are in stock and ready to ship.
CERAMIC ELECTRODE RETROFIT: Retrofit an improved electrode configuration into your existing corona treater to improve power, dyne levels and maintenance issues.  Ask about QC's DT+ electrodes.  A QC engineer will work with you directly during this process.
RECONDITION OR REPAIR: Burned or dirty electrodes? Low maintenance budget?  Don't sweat it.  QC will repair or recondition your old electrodes for a fraction of the price of buying new.  All in just one week.
CERAMIC OR METAL TREATING APPLICATIONS: No matter the application, QC can provide your electrodes.  We have 30+ years of experience with both metal and ceramic applications, conductive or nonconductive.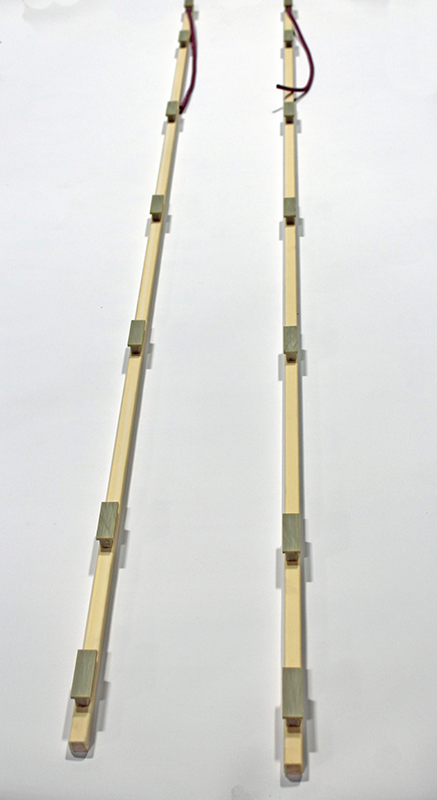 How to get your new, optimized ceramic electrodes:
Provide QC with a rough sketch or drawing file of your current electrode configuration.
QC sends an approval drawing for you to sign off on.
Production begins and in just 3 DAYS the electrodes will be shipped.
Install the electrodes and run your line.
Your corona treater thanks you!
Top Corona Treater Parts Supplier
QC supplies the corona treatment industry with any corona treater part.  Our extensive manufacturing capabilities allows QC to provide part retrofits, mounting brackets, shrouding and more.  See the list below for a complete list of the parts and services QC offers.
Ceramic rolls
Roll Coatings
Roll Recovery – Strip and Recoats and Shaft Repairs
Sleeving – In Stock and Ready to Ship
Ceramic and Metal Electrodes
Electrode Retrofits
Electrode Reconditioning
Corona Treater Reconditioning (QC systems only)
Power Supply and Transformer Reconditioning (QC systems only)
Shroud Sets
Mounting Brackets
Mounting Tabs
Miscellaneous Corona Treater Parts
Corona Treater Consulting
Material Samples and Analysis Service
Waterjet Cutting: Production, Storefront Signage, and MORE
Fabrication: QC can produce any customized piece you would like. Our in-house manufacturing capabilities include CNC mills, lathes, waterjet cutting, welding, painting, sand blasting, bending and MORE
Contact us today at +1-608-742-1661 or sales@qcelectronics.com to get your consultation started.
contact us with any questions
request a quote