QC Electronics, Inc. - Your Trusted Provider of High-Quality Corona Treatment Equipment
Increase the surface energy of your substrates and enhance adhesion of inks, glue, lacquers, and coatings with QC Electronics' complete line of corona treatment equipment. Our team of experts will help you select and install the perfect system for your application's needs, ensuring a strong bond and superior results.
Trusted Provider of High-Quality Corona Treatment Equipment
Are you looking for high-quality corona treatment equipment to increase the surface energy (dyne level) of your papers, films, foils, and other substrates? QC Electronics, Inc. is your trusted provider of complete corona treatment solutions. Our advanced technology and expertise in surface treatment ensure that you get the best results for your specific needs.
Enhanced Adhesion of Inks, Glue, Lacquers, and Coatings
QC corona treaters are designed to improve the adhesion of inks, glue, lacquers, and coatings to various substrates. We understand that the surface treatment process is critical to achieving strong and long-lasting bonds, and that's why we've developed innovative corona treatment technology that is both reliable and efficient.
Customized Solutions for Your Specific Needs
At QC Electronics, our team of experts will consult with you to ensure that you install a system that is perfectly suited for your application's needs. We understand that each substrate and application is unique, and that's why we provide customized solutions that are tailored to your specific needs. Our goal is to guarantee your bond and ensure superior results.

corona treatment experts
QC Electronics, Inc. has been a trusted manufacturer and provider of corona treatment equipment for over 35 years. Our team of experienced professionals has over 40 years of collective knowledge in the corona treatment industry, allowing us to offer unparalleled expertise in both equipment and service.
Our dedicated service team is available to provide technical support and guidance, ensuring that your equipment is operating at peak performance. With our commitment to customer satisfaction and our wealth of experience, you can trust QC Electronics to deliver the highest quality corona treatment equipment and service.
patented technology
QC Electronics, Inc. is proud to offer custom, patented segmented metal electrodes that are unmatched in watt density performance on the market today. Our innovative electrode design allows for lane treating and customized treat widths, delivering precision results for your unique application.
With our state-of-the-art electrodes, you can expect lower temperature operation, which not only ensures consistent performance but also decreases corona treater maintenance costs. Our electrodes are rigorously tested to guarantee optimal performance and durability, making them the ideal solution for even the most demanding applications.
Our segmented metal electrodes are protected by US Patent Number 6624413, which is a testament to the uniqueness and ingenuity of our design. 
24/7 customer service
24 HOUR EMERGENCY SERVICES
We offer excellent, on-time and repair services, solutions and new products to our customers
customization is standard
Our Team of engineers will create your equipment design based on your application parameters to ensure that your purchase is a sound investment.
Surface treatment definition:

"The modification of the surface to increase surface tensions resulting in better bonds of ink, glues and laminates."
Increase your dyne levels and surface energy of plastic films and sheets, metals, wood, glass, foams and more with QC corona treatment equipment. QC Electronics designs and manufactures a complete line of corona treaters.
We develop surface treatment technologies for the corona treatment of plastics, nonwovens, polypropylene, polyethene, glass, film and many more substrates. With over 35 years of specialized experience in the corona treatment process, our team possesses the knowledge to match the best surface treatment process to your substrate and application. Whether it be corona treatment of metals like aluminum or steel, or you are looking at corona treating metalized film, we will pair your process with the proper corona treater.
QC specializes in corona treatment of sheets and webs. We manufacture web corona treaters, narrow web corona treaters, sheet treaters, tape treaters, lab treaters, and custom corona treaters for R&D and new processes.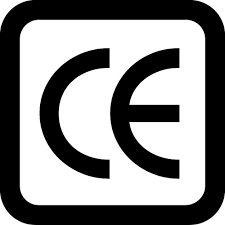 CE Certified
QC Electronics is CE Certified which indicates conformity with health, safety, and environmental protection standards.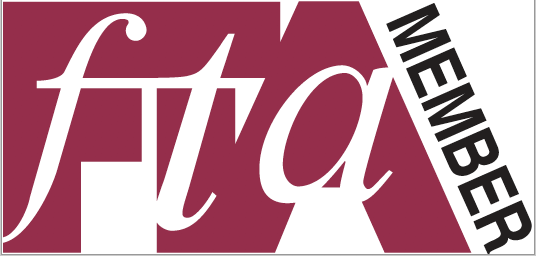 FTA Members
Bringing technical resources, innovative ideas, connection with the industry's most knowledgeable, and everything else package printers need.
Our expertise in the corona treatment of surfaces allows us to offer custom builds.  QC's custom corona treaters are designed and built to guarantee a bond for your unique process. Our engineering team runs an R&D process to guarantee the bond of your inks, adhesives, coatings, or laminates. QC's team will present you with their findings and offer a recommendation with rendered drawings to show customers in detail what they are presenting.
One of our most popular units is the QC Advantage Sheetfed Corona Treater.  This unit makes the corona treatment of materials for adhesive bonding a simple task.  With Lexan viewing windows and automated touch panel control, there is not a more maintenance-friendly sheet corona treater on the market.
Our next most popular unit is our laboratory corona treater, the DocuDyne. The catch phrase for our lab corona treater is 'document your dyne before you go on-line'.  This unit allows you to test your samples before you run your production line to save both time and money in your trial stages. It is replacing the use of handheld corona treaters for a more accurate replication of production to achieve a guaranteed bond.
In addition to corona treatment stations and generators, we also supply corona treater electrodes, retrofits, rolls, coatings, and parts for any corona treater.
QC is your one-stop solution for corona treatment technology.