Mission Statement
Our mission is to provide innovative surface energy solutions through the process of corona treatment.
About Us
QC Electronics is a family owned and operated corona treatment manufacturer located in Portage, Wisconsin. QC is proud to be the only corona treatment manufacturer that fabricates the complete system in-house, here in the United States.
QC designs and manufactures corona treatment equipment for the printing, laminating, extrusion, coating, and converting industries. A corona treater is used to improve quality of adhesion of inks, glues, and lacquers by increasing the surface energy of the substrate. We have been a trusted corona treater manufacturer since 1988. QC was started by our CEO, Kenneth Klein who has over 40 years of experience in the corona treatment industry.  Our expertise in the corona treatment process has carried through generations allowing us to become a top supplier of custom designed units, lab corona treaters, and sheet corona treaters. Expect to receive a top-of-the-line corona treater with excellent service to match it, every time.  Whether you need a custom corona treater for printing designed to fit your line, or a new supplier for corona treater electrodes, we have everything you need.
We also supply spare parts like corona treater electrodes, rolls, and coatings for other corona treater manufacturers.  A few examples would be Enercon, Vetaphone, Ahlbrandt, Sherman and Pillar corona treaters.
History
​QC began operations in 1988 in Milwaukee, Wisconsin. After several expansions, QC relocated and built a new production facility in Portage, WI. The plant is 16,000 square feet with the capability to expand to 40,000.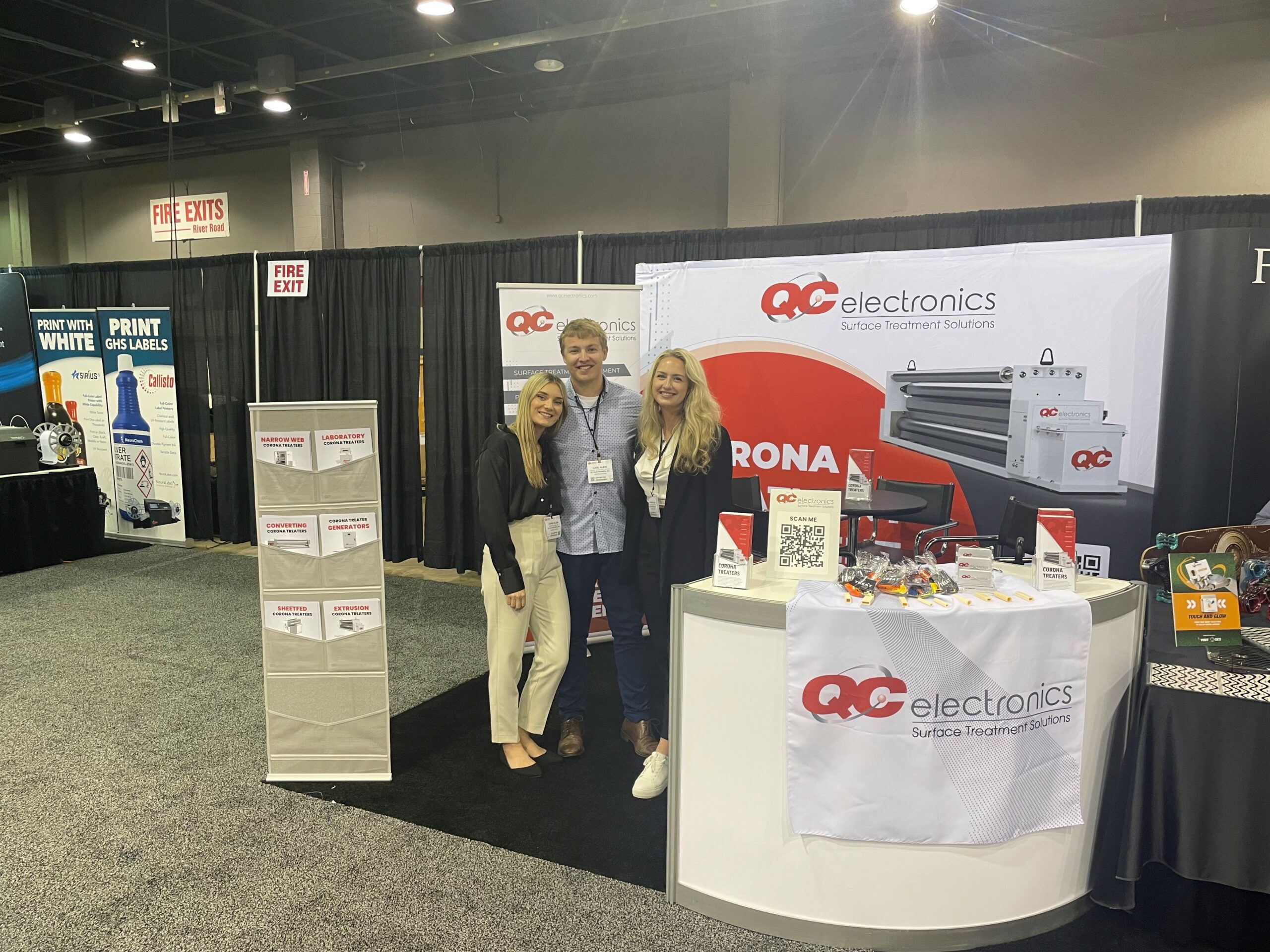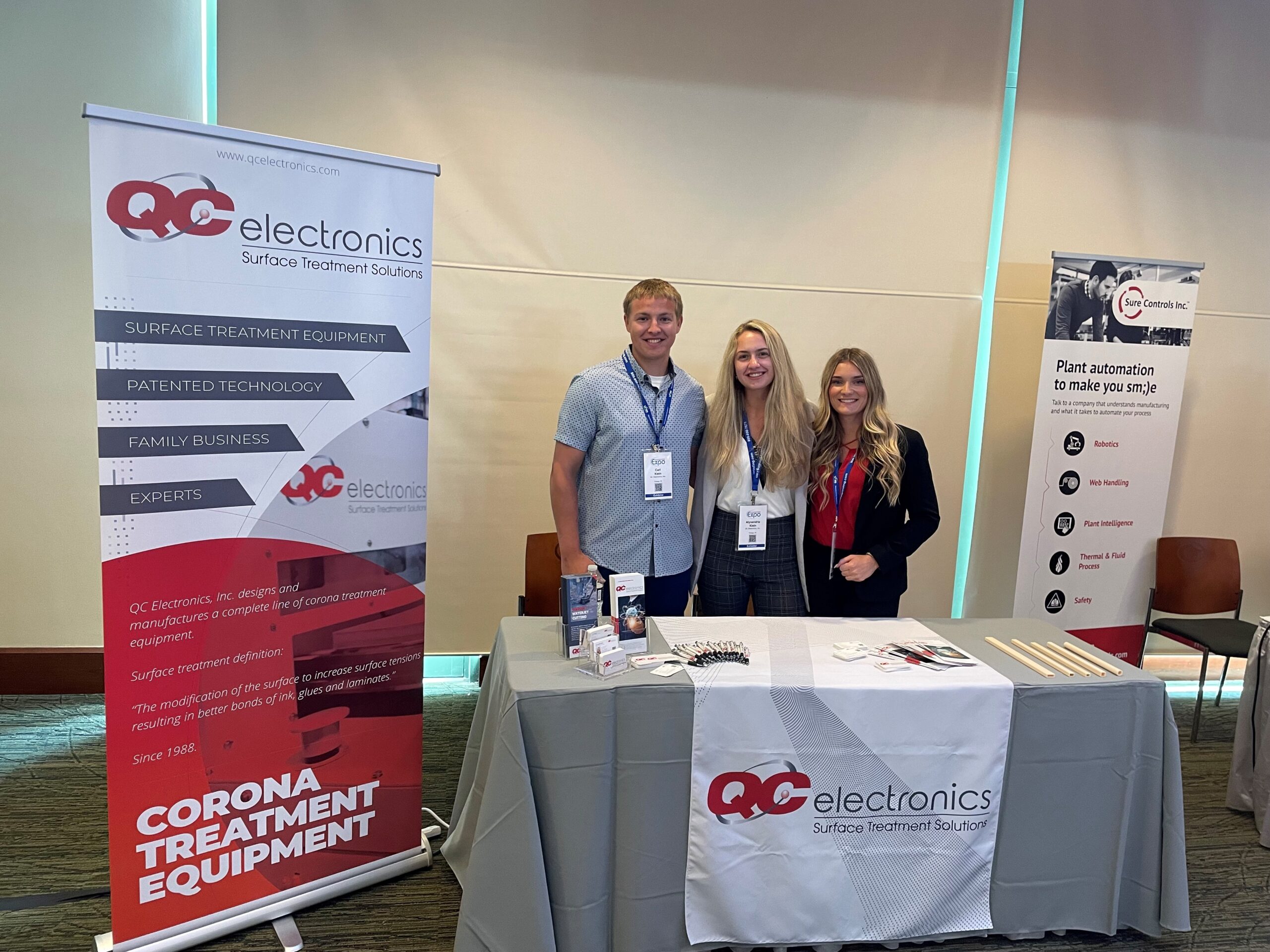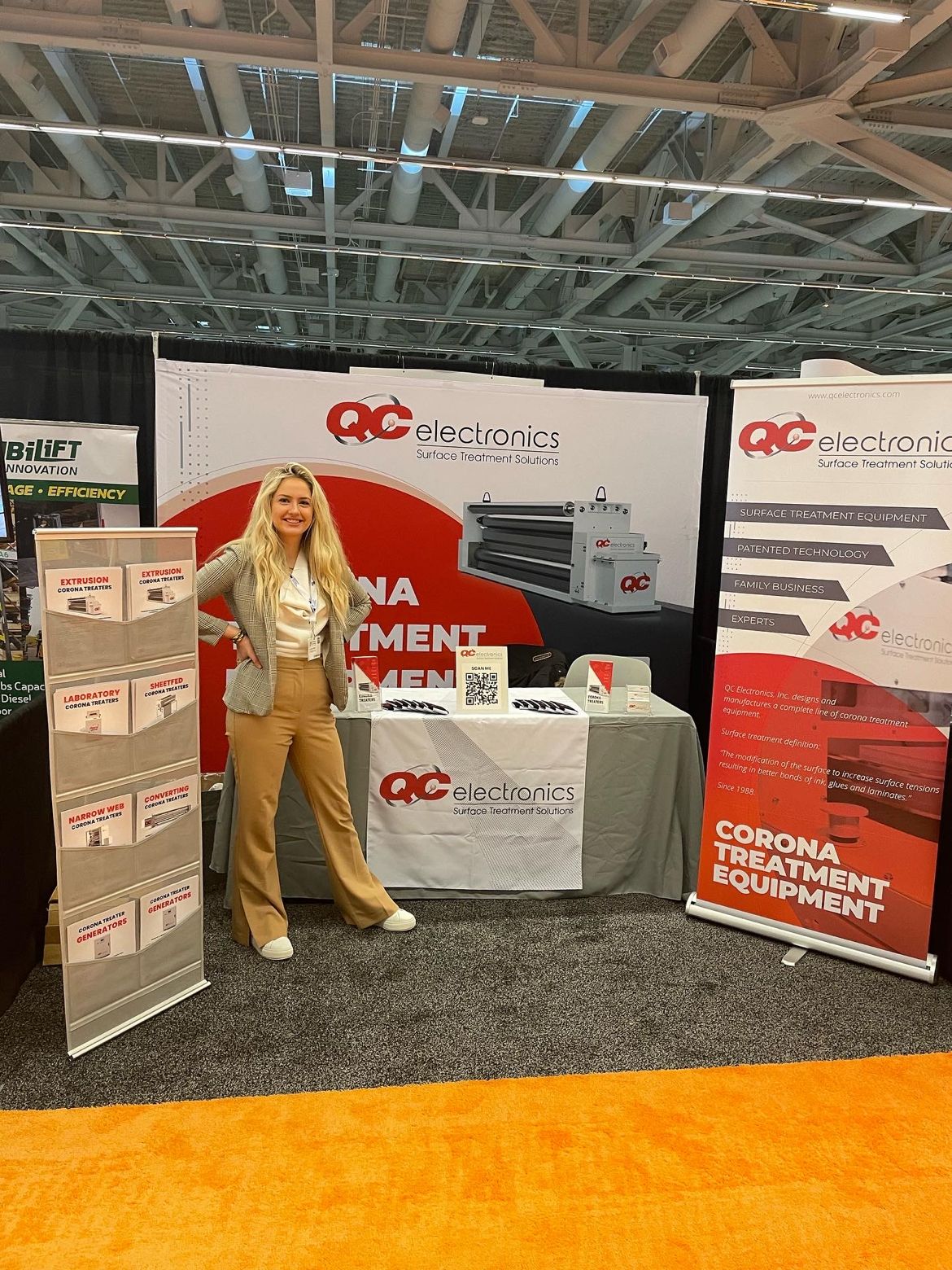 Corona Treatment Equipment for Webs, Sheets, Labs and Custom Applications
QC Electronics manufactures a complete line of corona treatment equipment. We offer application consulting so you are sure to install a system perfectly suited for your needs.
​Our goal is to design a corona treater that you put into service and forget about. You have enough to do without having to become an expert on corona treating just to run your treaters and achieve quality bonds. If your application demands the most recent technology, a QC corona treater will deliver it. Guaranteed.
Water Jet Cutting, Custom Manufacturing and Fabrication
Our capabilities include consulting and engineering, design and manufacturing of corona treatment equipment, electrodes, rolls and coatings. We also provide custom manufacturing services that include waterjet cutting, CNC milling, lathe work, welding, painting, sand blasting and assembly. We are a full-service custom equipment manufacturer and fabricator.
​Years ago we realized the need for in-house equipment manufacturing control. We invested in production equipment and now design equipment that other corona treater manufacturers can't. When you tell us you need a corona treater for a specialized, impossible, application, we say, 'No problem!'.
Ceramic Electrodes, Rolls & Coatings for all Brands of Corona Treaters
We supply ceramic electrodes, rolls and roll coatings for any make or model treater – U.S. and foreign brands. You'll notice the quality difference in our products – that's why people put our electrodes, rolls and coatings in 'their' systems! We solve problems – contact us for a quote!
Ceramic Electrodes in any OD or length
Ceramic Roll Coatings
Improve the corona on your existing treaters – install a QC ceramic electrode. We offer retrofits, reconditioning of broken or burned electrodes, and exact replacements.
​