Patented Electrode Assembly for Superior Dyne Levels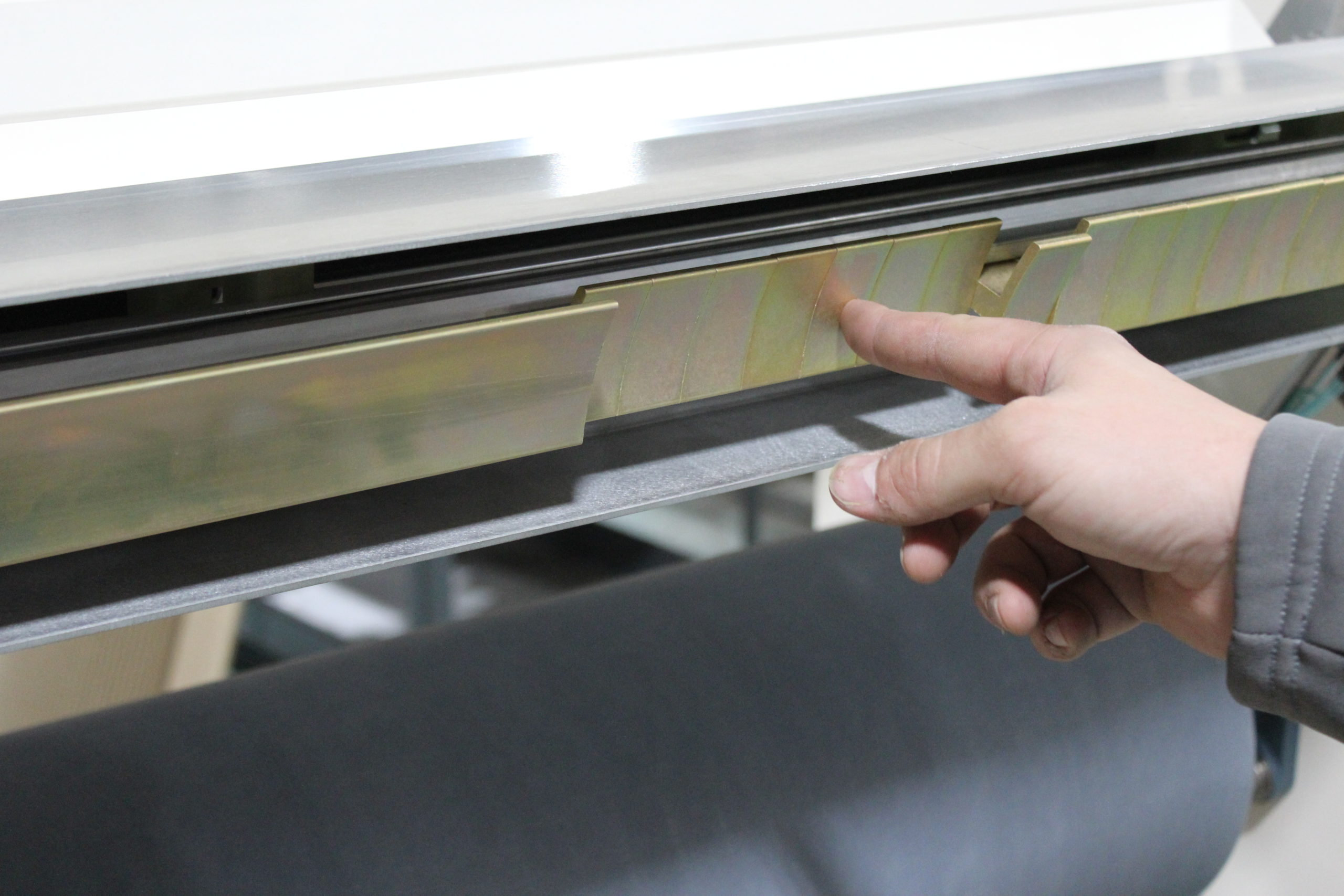 Patented Electrode Technology
The patented electrode technology used in QC corona treaters ensures precise control over the level of corona discharge applied to the substrate, resulting in consistent and uniform treatment across the entire surface.
More info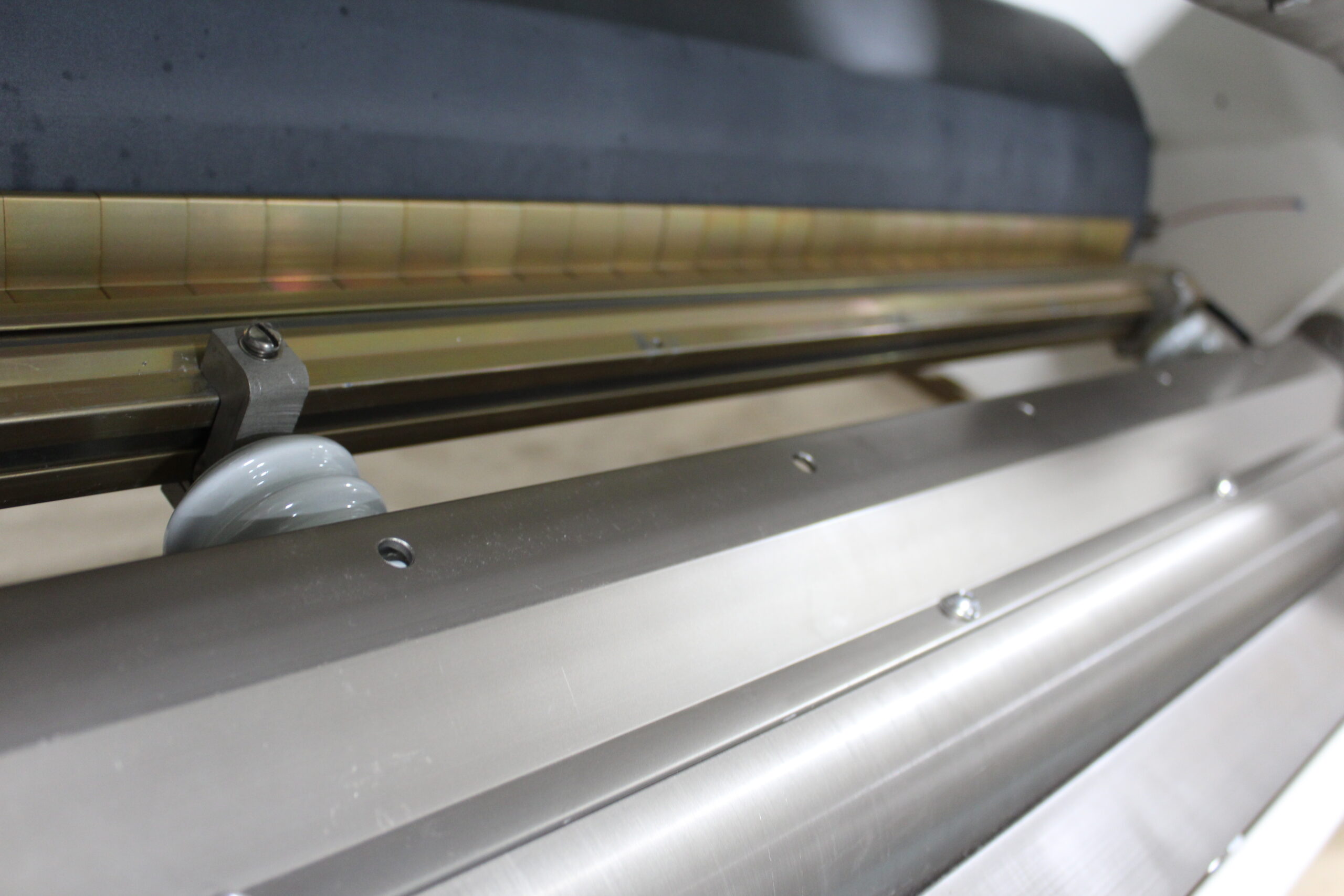 Splice Detection with Pneumatics
By incorporating a splice detection feature, QC Electronics Covered Roll Corona Treaters provide a comprehensive solution for efficient and effective surface treatment of nonconductive substrates, even in challenging web handling conditions.
More info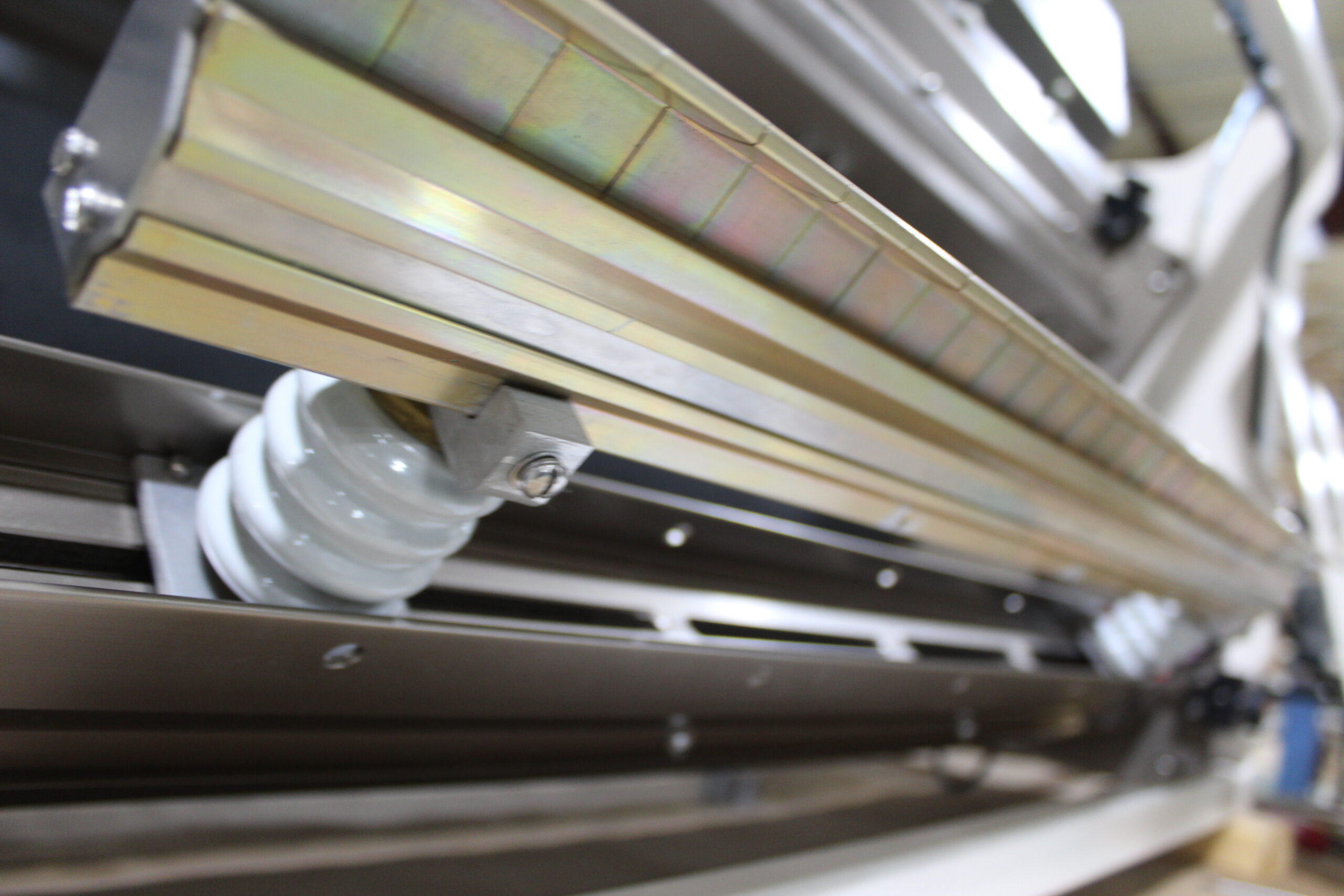 Counterweighted Electrode Assembly
The cryogenically weighted electrode assembly consists of a specially weighted electrode that swings freely, allowing it to maintain contact with the substrate surface even when splices are present. This feature also allows easy access for maintenance.
More info
The TNT
Expand your business opportunities by incorporating a QC Electronics' covered roll corona treater into your plastic extrusion line. Our covered roll corona treater assembly utilizes patented technology, informed by a deep understanding of the underlying physics of surface tension, and is specifically designed for blown and cast film lines. With QC Electronics' covered roll corona treater, you can confidently treat any nonconductive substrate and open up new potential markets.
Our automated corona treaters are engineered to maintain consistent treatment levels, regardless of line speed, ensuring reliable and high-quality performance every time. Trust in QC Electronics to deliver exceptional corona treatment solutions that meet your needs and exceed your expectations.
GET A QUOTE
Take your production line to the next level
The Best Features
Advanced Electrode Design
The patented electrode design is a key feature of our covered roll corona treaters. The electrode design is specifically optimized for extruded substrates, providing consistent and uniform treatment even at high speeds and varying material thicknesses. The design is also durable, reliable, and flexible, allowing for easy customization and maximum versatility in production.
Touch Panel Control
The touch panel control system provides operators with a powerful and intuitive interface for controlling the treater. The system is highly responsive and accurate, allowing for precise control of the treatment process, and includes a range of advanced features that can help operators optimize production and maximize productivity.
High Speed Operation
QC Electronics' covered roll corona treaters are designed for high-speed operation, with processing speeds of over 2000 feet per minute. This makes the treaters ideal for high-volume production environments where speed and efficiency are critical.
Flexible & Modular Design
The treater's modular design allows it to be easily customized to meet the specific needs of different applications. The system can be configured with a variety of rollers, electrodes, and power supplies to accommodate different substrates, web widths, and processing speeds.
Robust Construction
The treater is built with high-quality materials and components that are designed to withstand the rigors of continuous operation. The treater is designed to withstand high temperatures, harsh chemicals, and other challenging conditions, ensuring consistent and reliable performance even in demanding production environments.
Easy Maintenance
The swinging electrode assembly is designed to allow operators to easily access and clean the electrodes, which are an essential component of the corona treater. The electrode assembly swings out of the way, providing full access to the rollers and substrate path. This makes it easy to clean the electrodes, remove any debris or buildup, and perform routine maintenance tasks.
Cool Operation
Unlike traditional corona treaters that generate a lot of heat during operation, our advanced technology is designed to minimize heat buildup and reduce the risk of overheating. The system's airflow design also ensures adequate oxygen supply to the corona field resulting in higher, more even dyne levels.
Proprietary Technology
While we can't reveal all the details, we can say that our technology involves a unique approach to corona treating that optimizes power output and improves treatment performance.
Our Promise
Guaranteed Performance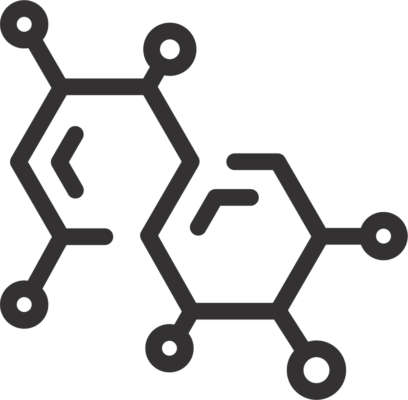 By guaranteeing surface energies and dyne levels, customers have peace of mind knowing that their materials will adhere properly and consistently. With guaranteed surface energies, QC customers can focus on the next big step in their production process, without worrying about the quality of the surface treatment.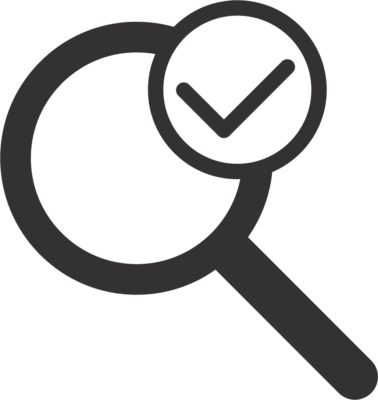 To ensure the highest level of adhesion, QC Electronics employs rigorous testing processes to verify that the adhesive will bond properly with the substrate it is applied to. Our expert team collaborates closely with customers to coordinate adhesion verification, utilizing state-of-the-art testing equipment and techniques to ensure the most accurate and reliable results.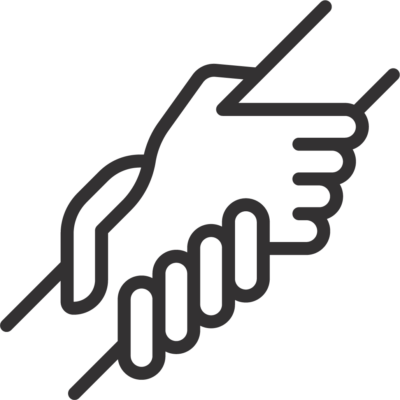 We take pride in offering exceptional customer service, including rapid response times, expert technical support, and ongoing training and education for customers on the use and maintenance of their corona treaters. Consistent, reliable operation is vital in our industry, and we ensure that daily.